Major in Africana Studies
The Africana studies major is an impacted program. In order to be admitted to the Africana studies major, students must meet the following criteria:
a. Complete preparation for the major
b. Complete a minimum of 60 transferable semester units
c. Have a minimum cumulative GPA of 2.0
To complete the major, students must fulfill the degree requirements for the major described in the catalog in effect at the time they are accepted into the premajor at SDSU (assuming continuous enrollment).
A minimum of 27 upper division units to include Africana Studies 327, 490, and 12 units selected from one of the following areas; six units from one of the other areas and three units from the remaining area. Up to six units, with appropriate content, of 496 and 499 in any combination may be applied to an area of specialization with the approval of the department chair. With the exception of Africana Studies 485, no course may be used to satisfy more than one area of specialization.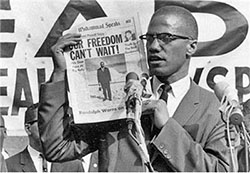 Important Links
African American Studies: Africana Studies 321, 322, 331, 332, 341, 363 [or Linguistics 363], 365A, 365B, 380, 385, 421, 422, 423, 455, 466, 471, 476, 485. Study abroad is recommended.
African Studies: Africana Studies 423, 465 [or French 465], 466, 470, 472, 473, 485; Humanities 350; Political Science 364; Religious Studies 328 (additional prerequisites required for this class). Study abroad is required.
Diaspora Studies: Africana Studies 320, 351 [or Religious Studies 351], 421, 476, 485. Study abroad is required.
Download our checklist for more information about the major (.pdf)
Refer to our courses page for more information about descriptions and prerequisites.

Department Academic Advisor
Adisa A. Alkebulan, Ph.D.
Office: AL-373A
Phone: (619) 594-5174
Email: [email protected]