About Our Programs
Africana studies offers a broad, interdisciplinary program. We offer a major and two minors. The curriculum is designed to focus on a variety of subjects pertaining to the Africana experience. It is also concerned with strengthening links between black students and the black community, and developing frameworks for social change and the struggle for black dignity. It seeks, in short, to provide a total educational experience of the Africana culture. The courses offered in Africana studies are available to anyone who is interested.
Our program provides excellent preparation for the fields of law, government, foreign service, business administration, research, consulting, librarianship, counseling, program development, program design, program analysis, and writing, to name a few, as well as the more traditional Africana studies profession of teaching.


Why choose Africana Studies?
Africana Studies is a liberal arts degree that can offer limit-less career opportunities. Students in Africana Studies will learn strong skills in critical thinking, communication, research, writing and analysis, skills that are invaluable in most any field. A degree like this encourages you to follow your passions and interests.
Many people who earn degrees in Africana Studies go on to study law, business, or medicine. There is also a pressing need for an understanding of Africana history and culture in many areas, such as government, education, marketing, and public relations. Additionally, Africana Studies creates a great foundation for graduate study.
Download "What Can I Do With A Black Studies Major? 150 Answers"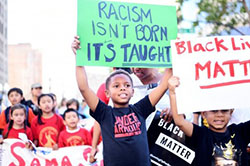 Important Links
Famous people who were Africana Studies majors and minors:
Angela Bassett, award-winning actress. (B.A. in African-American Studies from Yale University)
Peter Charles Bernard Bynoe, lawyer and Pro Basketball Franchise Owner, (B.A. in African American Studies from Harvard University). He and his business partner were the first African Americans to buy a controlling interest in a National Basketball Association (NB.A.) team, when they purchased a share of the Denver Nuggets.

Rakim H. D. Brooks, Rhodes Scholar and C. Edwin Baker Fellow in Democratic Values at Demos. (B.A. in Africana Studies from Brown University)
Megan L. Comfort, Senior Research Sociologist, Urban Health Program at RTI International and Adjunct Asst Professor of Medicine, UCSF. (B.A. in Black Studies from Wellesley College)
Jendayi Frazer, Distinguished Professor, Carnegie Mellon University and former US Assistant Secretary of State for African Affairs. (B.A. in African and Afro-American Studies & Political Science from Stanford University)
Brian L. Harper, Medical Director and COO of the Ralph Lauren Center for Cancer Care and Prevention. (B.A. in Afro-American Studies & Biology from Brown University)
Mae Jemison, Physician and NASA astronaut on the Endeavor in 1992. (B.A. in Afro-American Studies from Stanford University)
Laurie M. Jonsson,

Founding Director of Expedia (B.A., University of Washington)
Do Kim, Civil rights attorney & founder of the Korean American Youth Leadership Program. (B.A. in Afro-American Studies & Sociology from Harvard University)
Monica Little, Assistant Chief Counsel, U.S. Dept. of Homeland Security (B.A from University of Washington
Aaron McGruder, Cartoonist, writer and creator of the nationally syndicated comic strip "The Boondocks." (B.A. in African-American Studies from the University of Maryland, College Park)
Gloria Naylor, Educator and novelist. Winner of the National Book Award in 1983 for The Women of Brewster Place. (M.A. in Afro-American Studies from Yale University)
Michelle Obama, attorney and former First Lady of the United States. (B.A. in Sociology with a minor in African-American Studies from Princeton University)
Richard W. Roberts, US District Court Judge for Washington DC. (B.A. in Black Studies & Political Science from Vassar College)
Claudia Thomas, author and first black female orthopedic surgeon in the U.S. (B.A. in Black Studies from Vassar College)


Degree and Learning Outcomes
The mission of the Department of Africana Studies is to provide students with instruction and research in the discipline of Africana Studies as well as to produce knowledge in this area of inquiry. The department provides students with an opportunity to understand and appreciate the cultural, historical and intellectual heritage of African people throughout the world and their commitment to social, economic and political justice, equality, and antiracism. This is done in an effort to better prepare students to become life-long learners who actively contribute to their communities and the world struggle for social and political justice and equality. This mission is aligned with the mission of the National Council for Black Studies and the CSU and SDSU Missions.
Our students will gain an understanding and kowledge of: